Acrylics Workshop- all about texture, spatter & glazing
A Taste of the Acrylics Texture, Spatter & Glazing Workshop
Online Classes
Our ever expanding range of Online Art Classes (scroll down for details) will cover all of De Gillett Cox's self-developed techniques for making paintings, as well as drawing and clay sculpture techniques.  Subscribers will have access to a world of Art Instruction available as small bites or complete packages.
"As a person who learns through doing rather than watching, I was doubtful that watching a workshop onscreen would be useful to me. Boy was I wrong! I was fascinated – sucked in straightaway and scribbling down notes like a madwoman. To see every single step from blank canvas to finished painting, and to be able to selectively go back through the chapters & see bits time and time again was fantastic. The drop-down titles really helped with learning the vocabulary of painting & the names of the products used.
I have attended multiple workshops & classes with De, and truly thought I understood about glazing; but she managed to teach me even more during this video workshop. Now that I understand about different knives and brushes & how to use them, I have gifted myself some exciting new tools to use in my next paintings. Thanks, De, for your incredible generosity and the way you don't hold anything back!"
What type of classes are you interested in? Online art classes, or In-studio classes or workshops? We offer them all at Arts Tree!
We aim to continually add to our online workshops on offerings. All our subscribed workshop are available for unlimited viewing including access to downloadable, printable hand-outs as used in De's face-to-face classes.
De doesn't keep secrets, so expect to learn an enormous amount about making paintings!  Watch our videos below to learn more about our online art classes.
Painting & Ink Online Art Classes
2+ hours of chapterised demonstration & instruction
De Gillett Cox is best known for her self-developed ways of working with acrylic paints. Having learned to paint in isolation, she uses techniques all her own invention, and keeps no secrets when she shows you exactly how to get started, and then how to troubleshoot and fix all the issues that may arise during these brave, intuitive processes.
At our Preston Road, Wynnum, Studio/Classroom, we offer workshops in all of De's techniques. From Gesso Soup to Inking, Mixed media to Portraiture, we have many, many ways of helping you gain the knowledge you need to find and express your own artistic voice. These techniques, honed by years of face-to-face teaching are precisely what is on offer in our online art classes.
Each workshop offers you over 2 hours of step-by-step demonstration and explanation from De, captured on film by Graham. In the editing suite, Graham then refines and perfects the footage, until we end up with a chapterised workshop that will show you technique after technique, step-by-step, which you can watch time after time until it is all internalised.
Your subscription to each workshop comes with immediate and lifetime access, so let's get painting!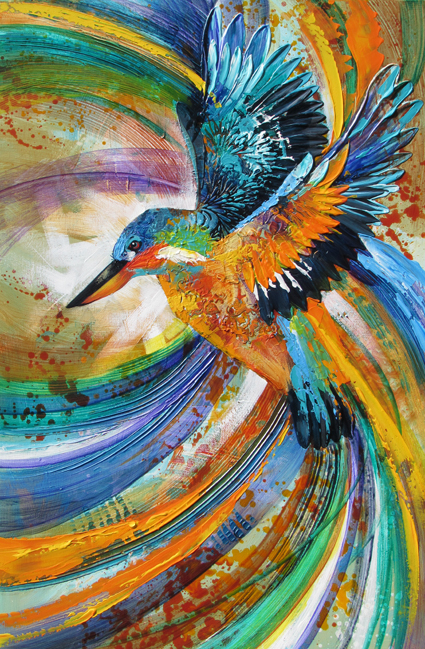 ACRYLICS – TEXTURE, SPATTER & GLAZING
Here is 3 and a half minutes extracted from the 2 hours and 40 minute Workshop. That's what you can expect working online with De!
Work in step with De Gillett Cox as she creates this painting with acrylic colours & mediums.
From the first layer of colour through spatter, impasto textures, glazing and detail, De demonstrates and explains what she does, why she does it, and how you can do it too.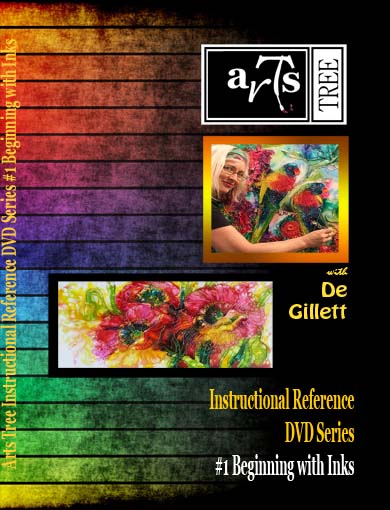 INKS #1 – BEGINNING WITH INKS (Online version)
This is the Online Art Workshop Version of De's 2014 workshop, as described and demonstrated to Graham Stevenson on Colour in Your Life. It is also available on hard copy DVD in both PAL and NTSC region free formats.
Follow Arts Tree's experienced, exuberant, award winning lead tutor De Gillett Cox in this online acrylic painting course as she leads you on a journey of fun, learning and just a little mayhem…  De is your guide all the way through the brave, intuitive processes of working with vibrant Art Spectrum Inks. Follow along step by step with De as she unravels the mysteries of building a textured surface & then flooding it with the beautiful unpredictability of ink colours!
ADVANCED INKING (Inks #2) – The long awaited sequel to Inks #1 as seen on Colour in your Life!
Work in step with De Gillett Cox for 2+ hours as she creates this painting with acrylic colours, mediums, & glowing transparent Arts Spectrum Inks.
From the first layer of colour through spatter, impasto textures, inking and detail, De demonstrates and explains what she does, why she does it, and how you can do it too.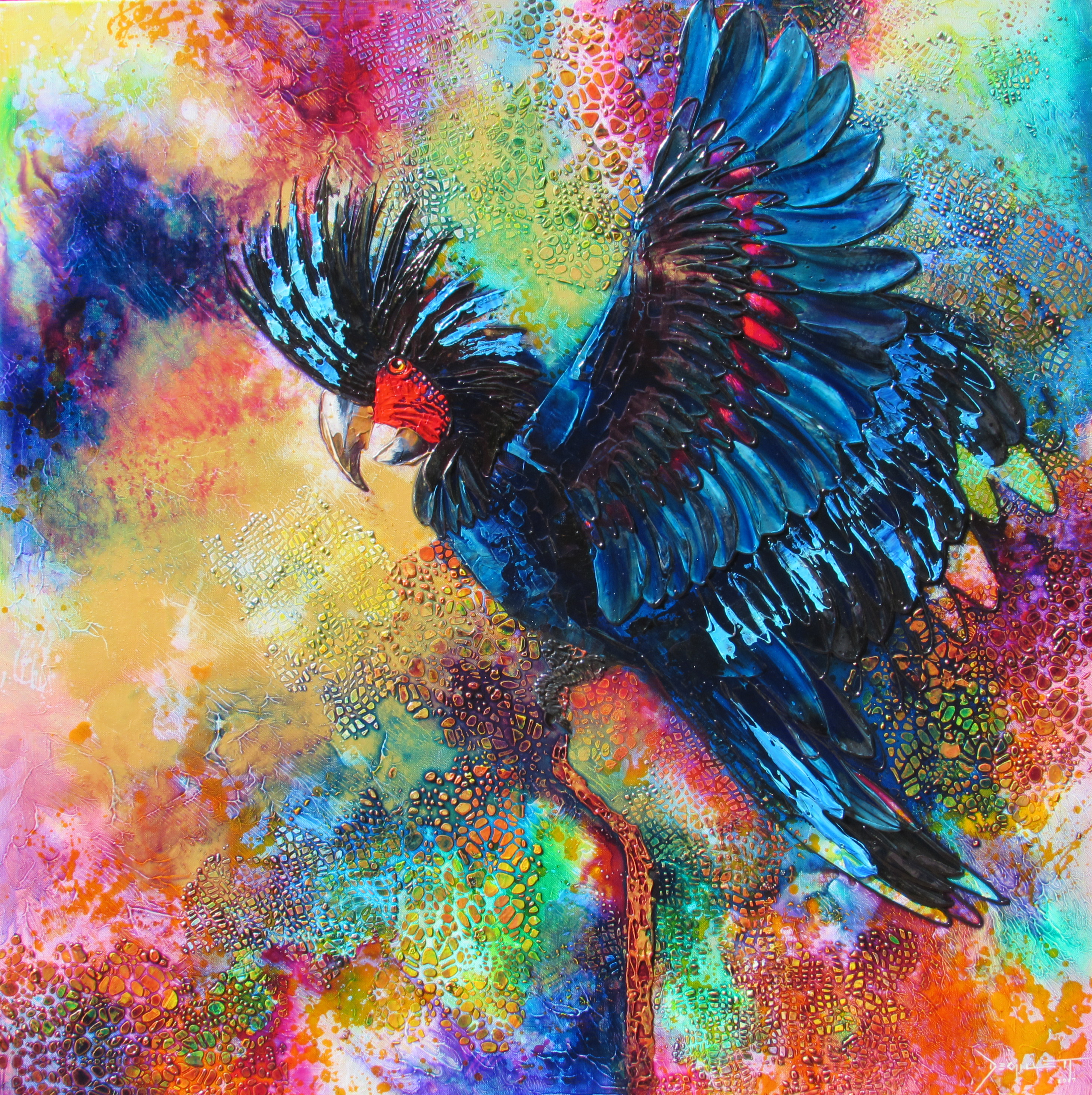 Mixed Media & Drawing
Always the child who drew endlessly rather than play anything remotely connected with sports, De Gillett Cox has vast drawing experience across a wide range of media. In later life, whilst attending Queensland College of Art, Griffith University (2010 -2012), De was fortunate to have access to wonderful life drawing teachers. For 2 years, De spent 8-10 hours per week under those watchful, highly trained eyes, and has now distilled the essence of all that time into the Drawing courses we offer here. The technicalities of making a permanent drawing on canvas, without the expense of framing under glass, are part of working with mixed media, and are fully covered in the mixed media and drawing on canvas workshops.